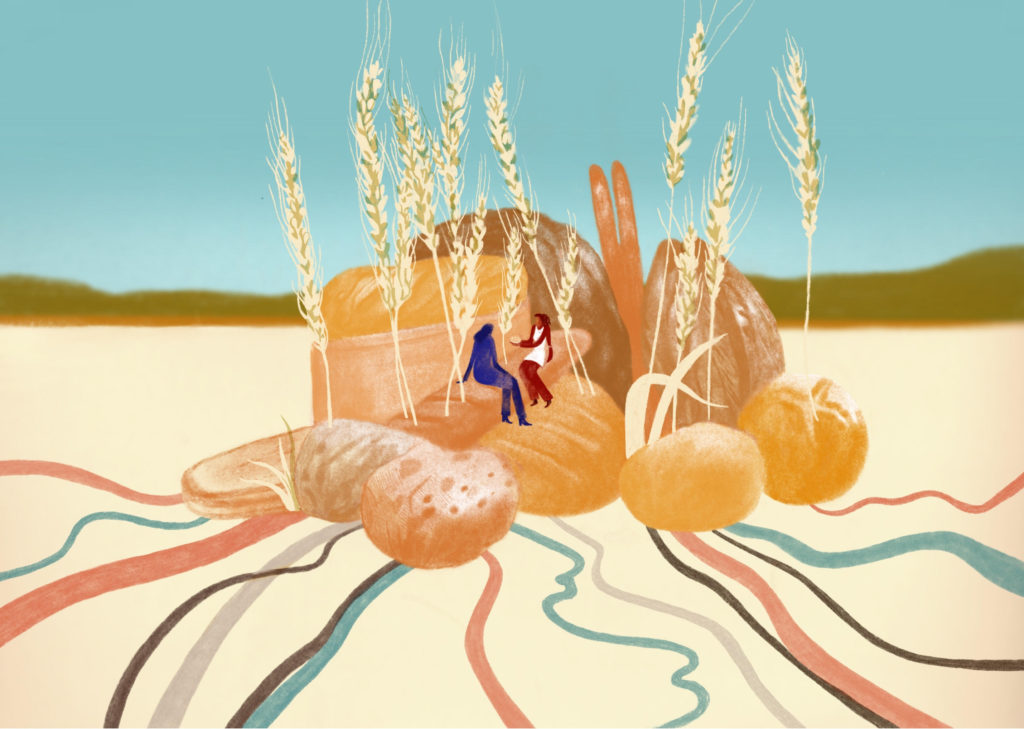 Description
Around 70% of refugees in UK are unemployed despite being highly-skilled. Breadwinners has developed 3 programmes supporting refugees with work experience, training and mentoring, through selling artisan baked goods.
Context
Breadwinners support young refugees and people seeking asylum (16-24yrsold) in the UK, many of them unaccompanied minors. These young people have suffered a massive shock in their lives, from leaving their homes, and travelling in very tough conditions, and are still in very precarious and undertone living situations in the UK. There is an estimated 70% unemployment rate of refugees in the UK ("TENT guidebook"). Many people who arrive in the UK seeking asylum wait for years to receive their refugee status, at which time they live on just £5.83 a day (gov.uk), and are prohibited from working. Young refugees struggle greatly with this extended period of unemployment, in a country they do not know. They are unable to provide for their families, their skills erode and their mental health suffers. When they do receive status, their lack of UK work experience, networks and employer bias can make it incredibly difficult to find work and begin to rebuild their lives. With COVID19, these issues are further exacerbated. On the other hand, they want to feel useful, have a purpose, and do work experience so that they can progress.
"I've learnt so much customer service and talking to new people, and I have two certificates that will help me in the future. It's been a life-changing experience for me, and now I have a job".
– Dagim, a young Eritrean man referred by British Red Cross.
Technical details & Operations
Breadwinners is a grassroots charity and not for profit social enterprise selling artisan bread and supporting young refugees and people seeking asylum in the UK into work. The model of Breadwinners is based on the award-winning bread stalls in markets across London and Brighton, a e-commerce home delivery of bread, and a wholesale operations as a base for three programmes: 
– Risers, which provides structured work experience, training and mentorship to newly arrived young people seeking asylum doing at our 11 stalls ;
– Breadwinners, the follow up programme for refugees with the right to work doing their first job in the UK as market stall manager ;
– Proofers,  a progression to working remotely managing our online e-commerce bread home delivery and wholesale operations.
Young refugees who suffer from mental health due to the trauma they have experienced, face many challenges when trying to find work in a country they do not know. Breadwinners programmes allow them to use their skills and gain new ones, feel part of their local community, get jobs and ultimately improve their well-being significantly. Breadwinners believe young refugees have an extraordinary potential to have an active role in their local community. 
Deployment & Impact
In the last three years, Breadwinners supported 167 refugees and young people seeking asylum. 94% of programme participants reported that their well-being has significantly improved due to our programmes. 90% of our Breadwinners Programme participants have gone onto further employment after following theses programmes. 
Breadwinners uses the Outcome Star self-assessment tool to measure 5 key areas of our theory of change: 
– Work and Training: Being in work, training or education. Having a structured plan;
– Communicating: Expressing themselves; Understanding others;
– Making a difference: Getting involved; Helping others; taking an active role in the community;
– Hopes and dreams: Being hopeful; Determined; Makings things happen;
– Well-being: Being themselves and feeling good about it.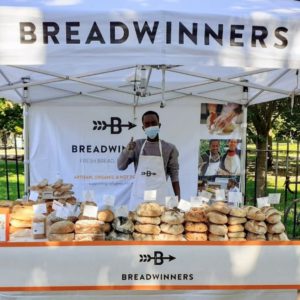 96% of past graduates have reported a significant improvement on the 5 key areas from start to end of the programme. Read the latest Impact Report of Breadwinner.