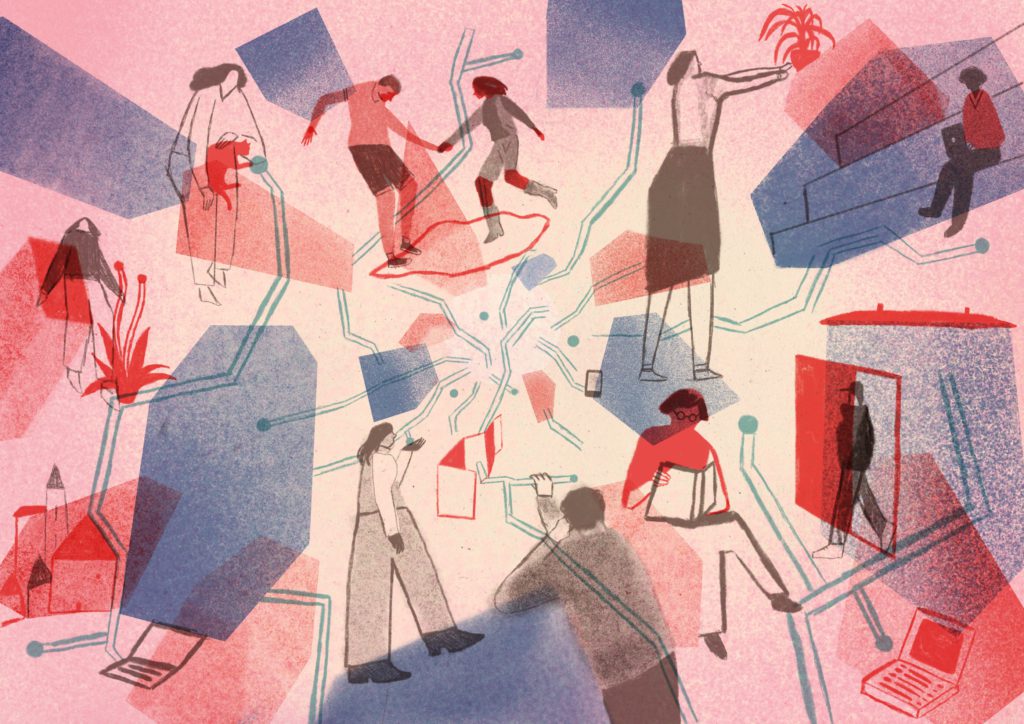 Description
Comgo is a digital impact platform where any impact community (formal or informal organization, nonprofit or for-profit, comprising individuals aligned around a social mission) can upload their project and digitize their impact strategy to track, measure, and certify impact results in collaboration with all stakeholders, including end users..
Website: www.comgo.io
Context
The social challenge that Comgo is addressing is the lack of digital tools designed by and for the Third and Fourth Sectors (impact economy) that allow for collaborative project management among all stakeholders involved in the value chain of an impact project. These tools should enable rigorous and transparent real-time measurement, tracking, and reporting of social and environmental impact. Impact is never generated by a single entity but rather through the alignment of impact strategies between the public sector, private sector, and civil society. Currently, it is very difficult to have a comprehensive view of how each person or organization contributes, and it is practically impossible to rigorously attribute results or impact to those who have generated them.
Comgo proposes that social organizations transition to a decentralized work culture that gives more prominence, power, and voice to all stakeholders involved in the value chain of a social program, including end users who benefit from the programs. Comgo aims to contribute to systemic change that allows those managing social and environmental impact to collect real-time data and certify it at the source, listen to new voices – often unheard voices – in the processes, and make better decisions together with their stakeholders to collectively address the social problems we face.
Comgo envisions a world where individuals and organizations are valued for the social and environmental impact they generate. In this vision of the world, social entities and those working every day to build a better world would receive the recognition they deserve. To achieve this, it is important to develop digital tools that help us reliably measure, report, and attribute impact data.
Technical details & Operations
Anyone can easily register on Comgo and create their impact community. If desired, the community can request verification from Comgo and undergo a due diligence process to become a certified organization. Alternatively, they can simply upload their project information, digitize their impact strategy (utilizing the impact measurement module based on the theory of change and including commonly used impact indicators by funders), specify the funding they require or have available, and invite community members to join the project.
The community can take advantage of Comgo's fundraising functionality, or if the project already has the funds, they can upload financial information and start managing the impact together with community members to report real-time results and impact to stakeholders. Comgo has incorporated blockchain technology to allow entities to certify and register data (both financial and non-financial) immutably on a blockchain. This increases transparency and builds trust, while also improving efficiency in financial and impact auditing processes.
Deployment & Impact
Version 3.0 of Comgo was recently deployed in April 2023 and is currently in the beta phase, being tested by various social entities in Spain, India, and Colombia. By the end of June 2023, it will be open to the market, and any impact community can start using the commercial version through subscription packages, including a freemium option. However, previous versions of Comgo's technology have been used since 2019 in numerous pilots and projects (such as Stopcovid, Navarra Solidaria 2020, and TogetherforSDGs). A total of 160 social organizations have tested the tool, and over €3 million has been traced, allowing us to learn, listen, and pivot from an initial version focused on financial traceability to the current version that prioritizes improving impact traceability to help transition to a management model that places impact data and end users at the center.
The most notable impact of our work has been the improvement in defining the impact strategy of user organizations, increased participation of other stakeholders in impact management and communication, and enhanced efficiency in impact management. We anticipate that efficiency in impact auditing processes for projects managed with our technology will also be improved in the near future. Additionally, it's worth highlighting that nearly 70% of the donors for different projects managed with our technology have been under the age of 35. This makes it interesting for social entities to increase youth participation in their projects.