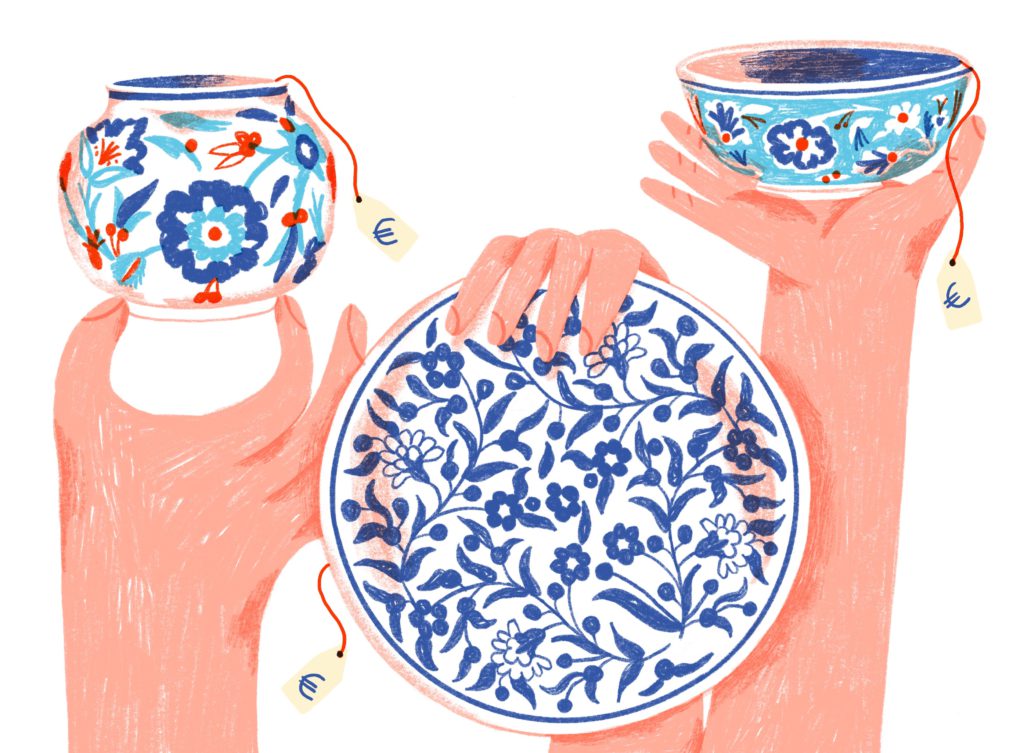 Description
The PRCS Store Initiative's in Hebron represents a pioneering step towards achieving sustainable development and empowering individuals with disabilities and the youth in the community. This initiative embodies a clear humanitarian vision, supported by the Danish Red Cross. The store's primary aim is to raise awareness about products made by people with disabilities in the Hebron region, and in Palestine as a whole, by providing a platform to showcase and sell these exceptional products.
Context
The initiative's main objective is to bolster the local economy by supporting projects involving individuals with disabilities and harnessing the energy of the youth. This effort enhances employment opportunities and sustainability within the area. The Hebron Store promotes and sells a diverse range of products, including various types of candles, natural plant arrangements, and handicrafts that showcase the uniqueness and creativity of people with disabilities. Additionally, the store offers traditional Palestinian products like Palestinian embroidery and pottery, reflecting local culture and identity while reinforcing the role of the local community in preserving its heritage.
By providing a platform for selling these products, the Hebron Store fosters interaction between the local community and customers, encouraging support for local initiatives. The store provides visitors with the opportunity to learn about the success stories of people with disabilities and young individuals who contribute to the process of production and innovation.
In this way, the PRCS (Palestine red crescent society ) Store Initiative's remains an exemplary model for achieving sustainable development, supporting community projects, and empowering diverse groups of youth and people with disabilities. The store actively contributes to raising awareness about the importance of integrating people with disabilities into society and their significant role in the development process, thus promoting a spirit of cooperation and solidarity within the local community.
Technical details & Operations
The PRCS Store Project in Hebron was established to address several key societal needs, which include:
Economic Empowerment of Individuals with Disabilities:

A central goal of this project was to economically empower individuals with disabilities by providing a platform to showcase and sell their products. There was a need to create employment opportunities for this group and encourage their skill development, enabling them to make effective contributions to the production process.

Youth Employment:

Employing young individuals is crucial for ensuring community sustainability and achieving development. By opening doors for youth and providing them with opportunities, the project contributes to directing their energy and creativity towards positive and productive activities. It also enhances their business skills.

Raising Awareness about Disabilities:

By displaying products made by individuals with disabilities and promoting them, the project contributes to increasing awareness in the community about the importance of integrating this group and recognizing their contributions across various fields.

Promoting local culture and heritage:

By offering traditional Palestinian products such as embroidery and pottery, the project is helping to preserve local culture and heritage and pass them on to future generations.

Boosting the Local Economy:

Through supporting and promoting the project's products and those made by individuals with disabilities, the project contributes to enhancing the local economy by increasing production and sales.

Fostering Community Collaboration and Solidarity:

The project encourages collaboration and solidarity within the community by promoting support for community initiatives and participating in raising the quality of life for individuals with disabilities and youth.
This initiative comprehensively and holistically addresses these needs, striving to enhance the quality of life for individuals with disabilities and youth in Hebron. Additionally, it aims to raise awareness and promote community solidarity.
Deployment & Impact
The project was executed through the following steps:
Establishment and Setup of the Store:

A dedicated space was allocated in Hebron city for establishing the store, supported by the local community. The space was equipped and furnished to accommodate the display and sale of various products, including those made by individuals with disabilities and traditional Palestinian products.

Employment and Training:

Individuals with disabilities were employed to participate in production, display, and sales operations within the store. Necessary training was provided to develop their skills and enable them to perform their tasks effectively.

Product Production and Display:

Production of products by people with disabilities and traditional Palestinian products commenced. These products were displayed in a manner that enhances their appeal, highlighting their beauty and quality.

Awareness and Promotion

: The store and its products were promoted through social media and local awareness campaigns. Emphasis was placed on conveying the project's message and its importance to the community.
Interaction and Support: The local community responded positively to the project. Customers purchased products and offered support. Awareness events and activities were organized to shed light on the store's role in supporting people with disabilities.