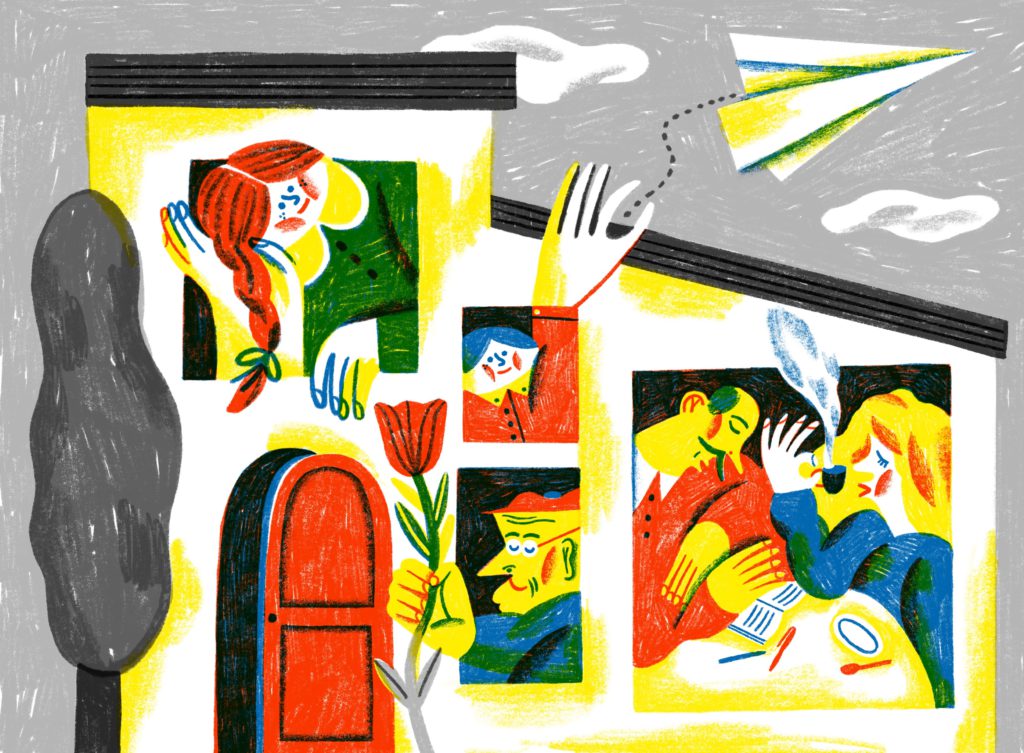 Description
Échale is a Mexican social company that provides solutions regarding adequate housing and local infrastructure for communities that lack access to financial opportunities. Its goal is to improve the quality of life for vulnerable communities, by creating local partnerships and  involving them in the process of building sustainable houses tailored to their needs.
With a team of 100+ members, Échale commits to the development, integration and capital creation for the patrimony of families in need. In 2021, Échale launched its "Comunidades ODS" project as a pathway for the SDGs of the 2030 agenda. This project seeks to integrate as many of the SDGs as possible through cross-sector partnerships, in a way that the beneficiaries can have a comprehensive impact on their lives.
Context
Improving housing conditions has shown to be a crucial factor for accelerating the sustainable development in society. Adequate housing and infrastructure have proven to lower poverty rates while making a significant improvement in people's quality of life and health conditions. Currently, Mexico has a high housing deficit that affects 9.4 millions of families. According to Habitat International Coalition (HIC), the purchase of a new home in Mexico is only accessible to those who earn more than 5 minimum wages. Due to the difficulty to having access to public and private mortgage loans, close to 73.6 million people are excluded from this opportunity  (INEGI, 2016).
Since more than half of the Mexican population find themselves faced with this reality, they find themselves in a situation where they have to use their own resources in order to build their patrimony. According to INEGI, 57.3% of the population in Mexico have built their own houses, and 65.4% used their own financial resources to build their patrimony (​​Real Estate Market & Lifestyle, 2022). This can lead families to lower expenditure in other things such as education, health and recreation. 
Latinamerica is not excluded from this issue. Some of the main factors that contribute to housing deficit are inequality, population growth, lack of metropolitan coordination and political instability (Expansión, 2022).
Technical details & Operations
To solve this problem, Échale has developed partnerships with local governments, private enterprises, NGOs and institutions, in order to diversify financial support for this population. By providing alternatives, Échale enables people to give the first step towards the construction of their patrimony.   
The second stage for the creation of homes, consists of a participatory process, which involves carrying out a diagnosis to identify the community's needs and priorities. Échale uses an eco-construction participatory model, which encourages the involvement of the community throughout the construction process. 
The materials used are Eco-blocks, which are blocks compacted under high pressure, made 90% of soil from the region and 10% of lime, cement and sand. The community is then provided with training and a salary that enables them to build their own homes.
This way of construction not only provides employment opportunities and boosts the local economy, but also reduces carbon emissions by 30%. Additionally, ECO-Blocks have been proven to be earthquake resistant and more stable than concrete blocks. 
In 2021, Échale concluded their first SDG Rural Community in Nacajuca, Tabasco. This project integrates the 17 Sustainable Development Goals to the adequate housing solution. With the collaboration between the three levels of government, organized civil society, academia and the community, Échale strives for the development of appropriate integrated projects, following local rural/urban plans, based on housing to trigger sustainable community development.
Deployment & Impact
Échale has implemented projects in various communities in 28 states of Mexico, providing more than 250,000 housing solutions and impacting the lives of 1 million beneficiaries. This social enterprise has also generated 450,000 employment opportunities, and rebuilt more than 2,295 houses that were affected by the 2017 earthquake in Oaxaca, Chiapas, Morelos, Puebla, Guerrero, Estado de México and Mexico City. 
In 2013, after huracanes Ingrid and Manuel destroyed the community Venta Vieja in Guerrero. A joint effort from the government, different funds and civil society organizations, succeeded in relocating and building the community of Venta Vieja. This project consisted in rebuilding the community's homes, roads, electricity and water infrastructure, schools and, at the request of the neighbors, a church. In Escárcega, Campeche, Échale colaborated with the state's government for the construction of 120 homes using Adoblock. With this project, a sustainable community with a proper water treatment system and a community center, was built.
In 2021, Nacajuca Tabasco became the first ODS Community with 65 houses. 10 of which were built with 3D printing and 55 with ECOBLOCK. Giving homes to more than 100 people. 
Échale is also exploring new opportunities worldwide and has stated in their 2021 Report, to be working with an international organization in order to replicate their work in different contexts globally, hand in hand with local partnerships.