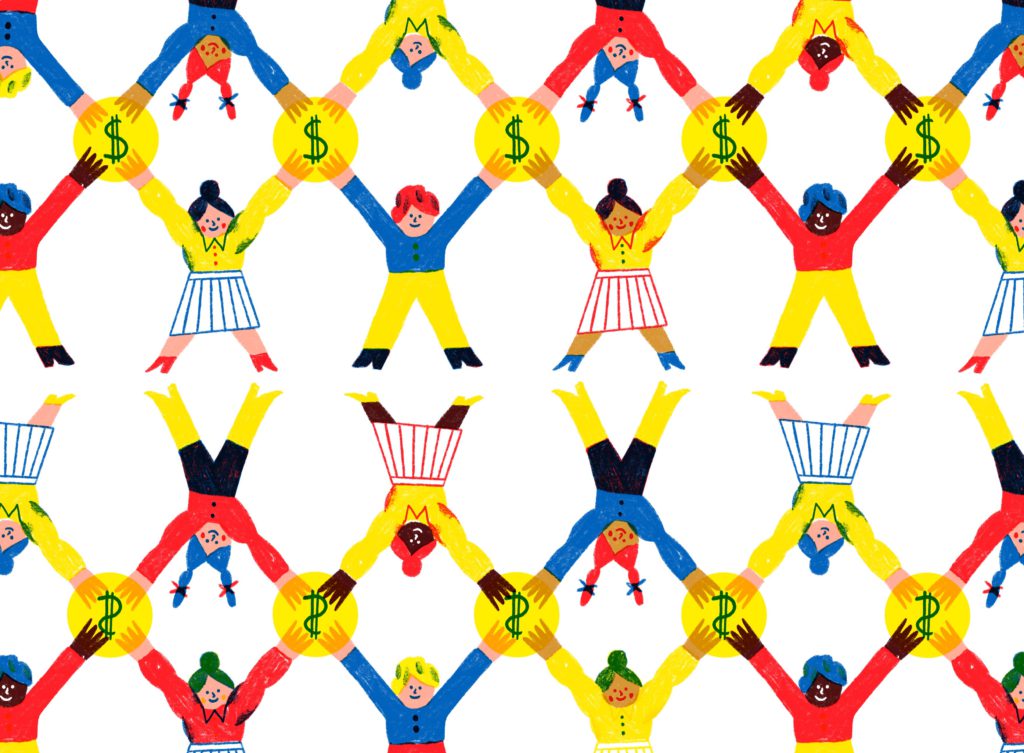 Description
Imix provides innovative FinTech solutions, facilitating inclusive financial services. Operating in Colombia, Ecuador, Guatemala and Perú, their technology-driven approach bridges the gap in underserved communities, enabling easy access to financial tools. With a focus on digital transformation and a clear purpose, Imix empowers individuals and institutions to thrive in the evolving financial landscape.
Context
Imix provides Fintech innovation that democratizes access to financial services. 
Imix offers cutting-edge platforms designed to implement inclusive financial services with ease. Their state-of-the-art solutions leverage native cloud technologies, agile methodologies, and digital product design to facilitate access to underserved individuals through digital channels and alternative processes.
Financial Inclusion: With 360 million underbanked individuals in Latin America, Imix addresses the pressing issue of financial exclusion. Their inclusive financial services bridge the gap, providing access to underserved communities.
Poverty Reduction: Lack of formal financial services perpetuates poverty. Imix empowers individuals with innovative tools and platforms, enabling them to build financial stability and improve their quality of life.

Gender Equality: Imix strives to reduce gender disparities by providing equal access to financial tools and credit, empowering women to participate fully in the economy.
Job Creation: Imix's digital financial services stimulate economic growth, leading to job creation and supporting Sustainable Development Goal 8: Decent Work and Economic Growth.
Community Empowerment: Imix transforms local businesses, like small stores, into community bankers, providing accessible financial services within neighbourhoods. This fosters community empowerment, resilience, and local economic development.
Technological Advancement: Imix's innovative technology, such as Composable Architecture and Open APIs, drives financial infrastructure development, enabling institutions and businesses to modernize their operations.
Inclusive Digital Transformation: Imix's secure and customizable digital onboarding solutions facilitate a smooth transition to the digital economy, ensuring equal participation for individuals and businesses.
Imix's solution addresses these needs, contributing to the creation of equitable and prosperous societies in Latin America and beyond.
Technical details & Operations
Imix platforms leverage a range of products, technologies, methods, and services to effectively address financial inclusion and empower underserved communities with solutions specially built for reaching the last mile, 
Digital Agent Networks: Imix offers Digital Agent Networks as a Service, enabling financial institutions and FinTechs to reach underserved populations. This approach combines technology with a human touch, empowering small stores to become community bankers. By leveraging Imix's digital tools, agents can offer a wide range of financial services to their local communities.
BNPL (Buy Now, Pay Later): Imix's BNPL service transforms the popular "fiado" payment method into a digital lending channel for financial institutions. Through our technology platform, individuals can make purchases and repay in installments, enhancing their purchasing power and promoting financial flexibility.
Digital Onboarding: Imix provides an end-to-end Digital Onboarding service that streamlines the process of transitioning individuals and businesses to digital financial services. Our secure, customizable, and fast onboarding solution ensures a seamless user experience while complying with regulatory requirements. Imix's expert team assists with implementation, offering best practices to guide clients through the digital transformation journey.
Digital Ecosystems: Imix's Digital Ecosystems as a Service offers ready-to-use embedded finance tools. These tools encompass onboarding, payments, and credit functionalities, providing clients with comprehensive solutions to meet their specific needs. By integrating Imix's digital ecosystems, businesses can efficiently offer a range of financial services, enhancing their customer experience and driving growth.
Technologically, Imix  platforms are built upon a Composable Architecture, allowing for modular and scalable solutions. This architecture ensures flexibility and adaptability as client needs evolve. Imix also utilizes Open APIs, enabling seamless integration with third-party systems, expanding the functionality and reach of our solutions.
Imix adopts agile methodologies, enabling iterative development, faster implementation, and continuous improvement. The solutions are designed with a user-centric approach, focusing on delivering a seamless user experience to both end-users and clients.
Deployment & Impact
Imix's business model of combining financial inclusion with the gig economy has led to significant positive impact on multiple participants within the ecosystems we create. Here are the key impacts:
Underserved Individuals: Imix has reached 3 million people in four countries in Latin America, providing them with affordable and convenient financial services close to their place of residence or work. This includes payment services and credit services. Notably, they have enabled access to formal credit for 12,000 informal producers in urban and rural areas. This has been crucial in bridging the gap between informal and formal credit, where interest rate differences can reach up to 400%.
Merchants/Agents: The merchants and agents within Imix ecosystems also benefit significantly. Mom-and-pop store owners, who act as payment agents, have seen their revenue increase by up to one minimum monthly wage. It's important to note that 53% of these agents are women. Additionally, credit agents, such as agrosupplies distributors, have witnessed a 12% increase in sales by offering credit as a payment option. Overall, Imix has reached more than 100,000 agents with their ecosystems, empowering them to generate more income and expand their business opportunities.
Financial Service Providers: Imix's ecosystems have also brought benefits to financial service providers. By leveraging agent networks, these providers have experienced a 45% reduction in payment costs and a remarkable 60% reduction in costs related to credit onboarding, disbursement, and collection. Imix has collaborated with 22 financial institutions, enabling them to extend their reach while achieving cost efficiencies.
Through their business model, Imix has made a tangible impact by providing financial services to millions of underserved individuals, empowering merchants and agents, and driving cost savings for financial service providers.