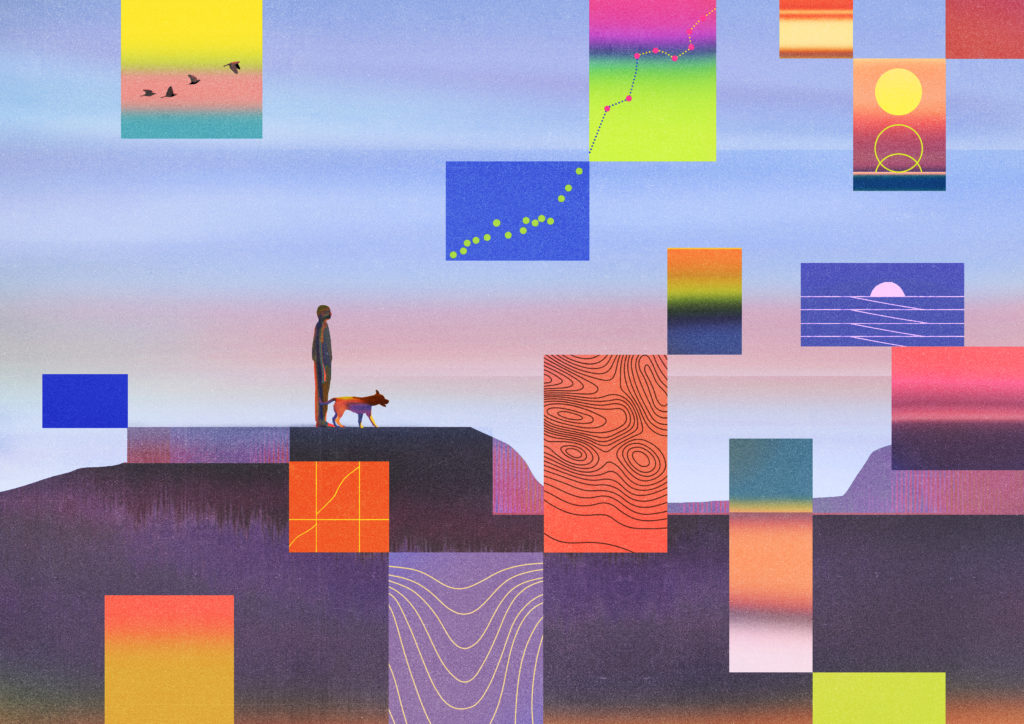 Description
Komunidad is a climate data and analytics software company providing digital transformation and decision support tools for climate resilience and sustainability. It helps governments and companies harness the power of data and analytics to manage climate risk and optimise for the low carbon future. 
In the Philippines, Komunidad is now used by the major cities, Energy, Real Estate, Schools and BPO companies. It is also used in states in India and farmers in Cambodia. 
Context
Komunidad was founded in 2021 out of a growing need to address the increasing frequency and severity of weather-related natural disasters, with Asia being the most vulnerable to the impacts of climate change. Based on the 2022 World Risk Index, The Philippines ranked first on the list of riskiest countries followed by India and Indonesia. Driven in part by human-induced climate change and more extreme weather, this trend is expected to continue.
By harnessing the power of climate data and analytics, early warnings can save lives and provide vast economic benefits. However, according to the UN report at the COP27, half of the countries globally do not have early warning systems and lack local insights for each specific location, community, or sector. Those that don't are mostly poor nations making them more vulnerable to the impacts of climate change.
There is also a challenge to achieve localization because of long development timeframes and the high cost of establishing Climate Resilience Centres as they are built using expensive infrastructure equipment and multiple software systems.
Underscoring that the call by the UN Secretary-General on Early Warning for All needs to be made a reality to further save lives, livelihoods, and assets, Komunidad developed the Climate Operations Center (COC)- a web-based application that helps monitor and anticipate the risk of severe weather and other natural disasters with simple and easy to understand decision support tools such as online dashboards, automated reports, and early warning alerts.
Without investing in sensor equipment and multiple software systems, they provide affordable solutions that can be set up quickly anytime anywhere using data science and analytics to make multi-hazard and impact-based monitoring and early warning systems more accessible to everyone. It is an integrated and comprehensive climate resilience system that can be accessed online to deliver localised and critical data, insights, reports, and early warnings.
Technical details & Operations
Using the most suitable data approach per use case and geography, Komunidad supplements existing Government services, making it more powerful by adding local intelligence, applying modern data techniques, and building tailored fit insights suited to a specific location, community, or business. It improves intelligence by using data from satellite, AI and sensor networks coming from the best global companies and they ensure the use of data is aligned with country regulations by using official government data.
Each data category contains multiple parameters. The categories of data include meteorological, environmental, and natural disaster parameters such as Weather, Severe Weather, Solar, Air Quality, Marine, Soil & Agriculture, Earthquakes, Lifestyle Indices, Sensors & IOT, Custom Datasets and more.
It unifies and processes data from many sources and recommends the best insights to use for a specific GPS location. This eliminates the purchase and maintenance of sensor equipment, cost of multiple system integration and data processing.
To ensure the data is high-quality, localised, and delivered efficiently, Komunidad does all the data processing, analysis, automation, and digitalization. It applies a simple design process to build the most suitable solutions that are locally relevant and industry focused. 
It improves risk communications by providing access to a simple and easy to use Climate Operations Centre (COC) that can easily be setup in a few minutes using applications that the user can easily adapt to and get the most value from. 
It delivers understandable and actionable insights tailored fit to user requirements. These insights which are transformed into a multi-hazard impact-based monitoring and early warning system can be viewed using a centralised operation or a site-specific resilience centre. 
Real-time and forecast analysis of multiple locations or clusters on a national and local level are visualised in a simple integrated interface through a web-based dashboard. The monitoring and analysis of multiple locations or clusters are translated into Map, Table, Graph and Threat Matrix formats. There is also a site version of the operations centre for a more localised approach in monitoring and early warning. The analysis is based on each Site GPS location. The system contains multiple parameters and analysis that can be viewed as well in Map, Table, Graph and Threat Matrix formats. 
Dashboards can be converted in a form of automated reporting delivered efficiently in various formats commonly sent via email. Event-triggered reports such as pre-disaster risk assessment (PDRA) are pushed through email when there is an LPA or Tropical Cyclone within or outside of a defined area. The sending can be programmed based on a set of rules and thresholds.
Scheduled reports such as automated daily weather risk analysis are also sent via email containing Maps, 24HR Weather Outlook, 6HR Rain Outlook, Tropical Cyclone Risk Analysis and more. Reports are sent automatically 2 to 3 times a day based on preferred schedules. 
To efficiently disseminate alerts to multiple individual recipients, localised monitoring and early warning alerts are activated and automatically sent using SMS and chat applications based on programmed thresholds with customizable calls to action. 
With access to 250 data parameters, Komunidad has built over 300 insights that can now be used by many industries across different sectors. 
Deployment & Impact
In just a year, Komunidad has deployed 954 licences to 25 end-users from the government and private sector within East Asia and SouthEast Asia. 
It enables companies to optimise their operational plans to reduce weather-related risks while maximising productivity. They help local governments to deliver their CCA and DRR mandate and prioritise safety of their constituents, moving towards digital transformation. They are currently protecting 1,200 Barangays in the Philippines and 24,000 Villages in India. It empowers 1,500+ Farmers in Cambodia with localised weather forecasts. 
In the Philippines, they serve five (5) major urban cities with one being the country's most populated locality in the capital region. It bagged the top prize in a competition headed by the Department of Environment and Natural Resources – Climate Change Service (DENR-CCS) and won 1st place in the group category of the 2022 Mga Kwentong Klima-Likasan: A Climate and Disaster Resiliency Recognition Awards. The city was also awarded the Climate Technology for Resilience Award for providing Komunidad's multi-hazard impact-based monitoring and early warning systems to its 142 barangays, protecting two million people in its jurisdiction.
To help scale the climate adaptation and resilience solutions to rural coastal communities, Komunidad teamed up with the Department of Information and Communications Technology and the Local Disaster Risk Reduction & Management Office (LDRRMO) to pilot the COC in a remote coastal village on Calaguas Island with a population of about 4,000 people living off-grid. 
Komunidad was also awarded the GSMA Innovation Fund for Climate Adaptation and Resilience to enhance the capacity of Municipalities on Siargao Island in preparing for and responding to disasters through Komunidad's decision support tools as the island rebuilds from the damage left by Super Typhoon Rai. Funded by the UK Foreign, Commonwealth and Development Office (FCDO) and the Swedish International Development Cooperation Agency (SIDA), the grant aims to develop and scale digital solutions to empower vulnerable communities against the impact of climate change. 
Globally, Komunidad has processed data for more than 2,000 locations and helped protect the lives of more than 100 million people. 
As world leaders take collective action to achieve Early Warnings For All, Komunidad will continue to do its part by providing streamlined and affordable solutions that integrate an inclusive mindset into the company's digital transformation and climate resilience initiatives. Komunidad will grow and expand its reach so that more communities and businesses may become better prepared in managing climate risks.