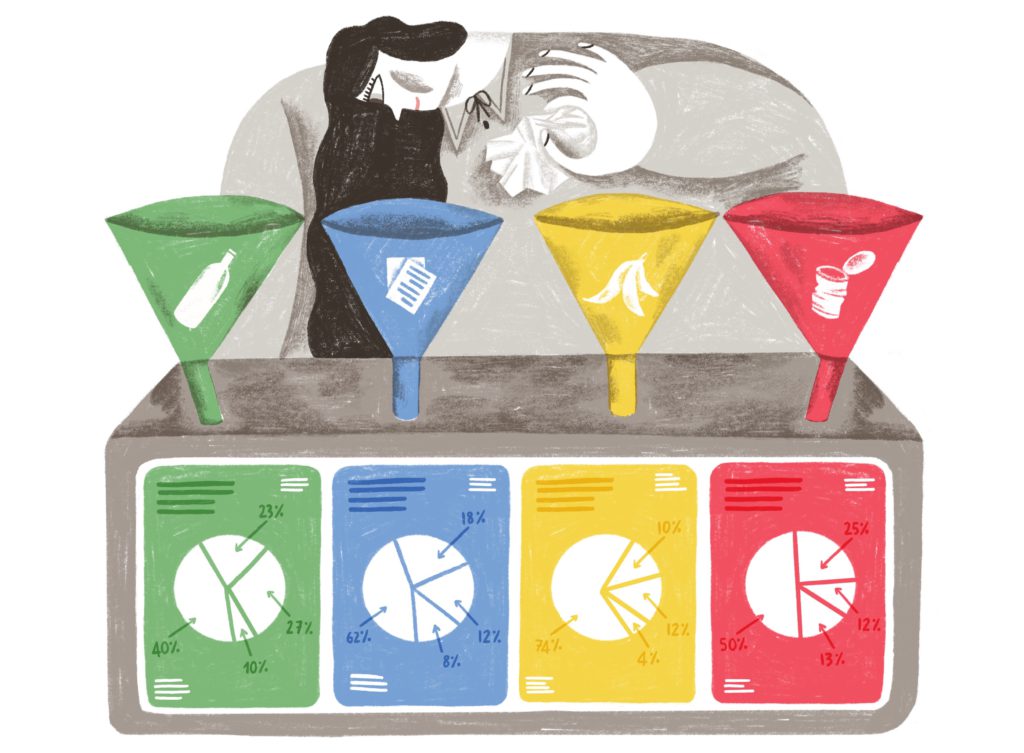 Description
ReLearn helps people, companies, and institutions choose a waste-free lifestyle by providing data and creating awareness.
Context
We only have one planet Earth, yet by 2050 we will consume as if we had three. Global consumption of materials is expected to double over the next 40 years, while annual waste generation is expected to increase 70% by 2050. Moreover, according to the European Environment Agency (EEA) waste management is the fourth source worldwide of Greenhouse gas emissions.
To achieve climate neutrality and the goal of net zero emissions by 2050, as defined by the European Green Deal, an interim target of 55 percent emission reduction by 2030 has been set.
To reach this goal and be SGD compliant, it is therefore necessary to work together on the ZERO WASTE goal. Indeed, the transition from a linear economy to a circular economy requires not only proper recycling, but most importantly the elimination of the concept of waste.
Technical details & Operations
Thanks to NANDO, a plug-and-play sensor powered by AI, ReLearn collects accurate data on the quantity and quality of waste generated each day, calculating the recycling rate (the quality level of waste differentiation), enabling more rigorous sustainability reports and raising awareness among the corporate and city community. Through gamification, in fact, ReLearn provides an engaging communication service that makes it possible for the company to spread more awareness about environmental and waste issues, to its stakeholders.
We want to bring a waste-free lifestyle into everyone's daily routine.
ReLearn wants to help companies and municipalities visionaries achieve the ZERO WASTE goal by meeting the SDGs (9,11,12,13). You cannot solve a problem if you do not monitor it.
Deployment & Impact
In nine months, we engaged more than 1200 people per day using our tablet. The result of the behavioural change and awareness we generated among these employees is an increase in the recycling rate (+58%) and thus an increase in correctly sorted waste (+604 kg). The kilograms of correctly sorted waste are the operational result of NANDO in our customers' facilities. Considering that waste is the fourth largest source of CO2 emissions, we can calculate the CO2 saved through correct sorting: – 115 kg. All these numbers are the result of NANDO's daily work.