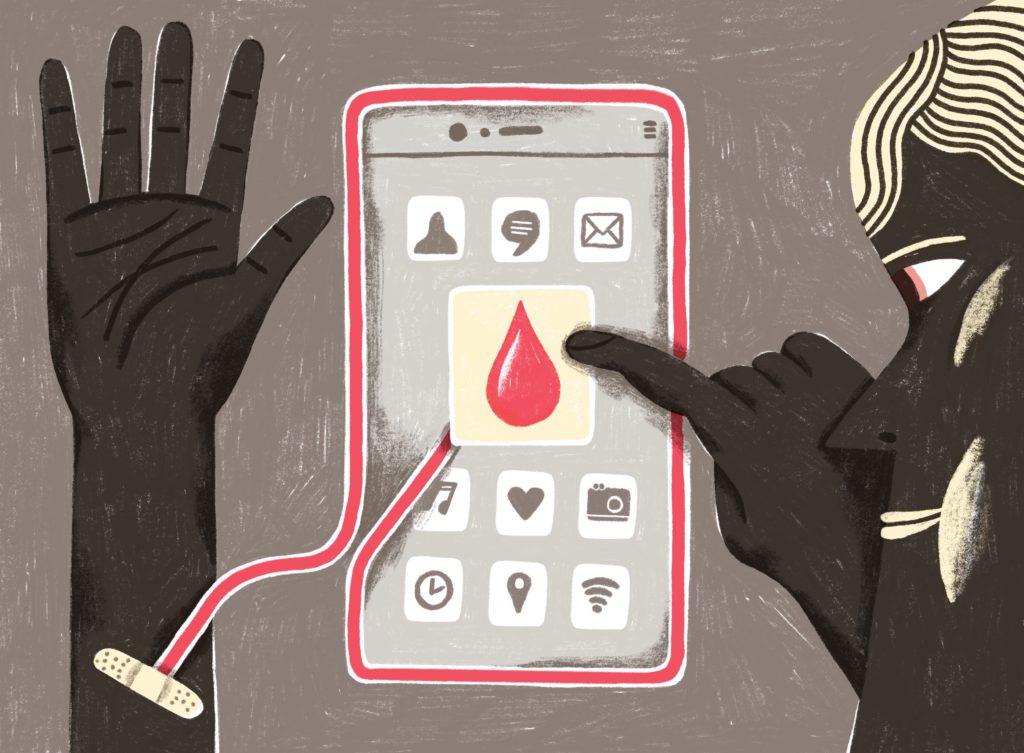 Description
Ntchina, which means blood in a Gabonese dialect (Omiènè), is a community-based blood donation platform that makes it easier to find blood donors for blood transfusions, through its eponymous application available on Android and Apple.
Context
Every two seconds, someone in the world needs a blood transfusion to survive. Nowadays, mortality due to lack of blood is very high. According to the World Health Organisation (WHO) an estimated 500,000 women lose their lives every year as a result of this problem. This is mainly due to a severe shortage of blood donors, as well as recurrent stock-outs at blood banks. 
Ntchina was born out of a feeling of helplessness that affected a family in Libreville, when they were faced with the need and urgency to find blood donors to save the life of a loved one suffering from lupus in need of a blood transfusion. At the time, apart from contacting other family members and posting on social media, there was no other way to act in this situation.
Technical details & Operations
Ntchina's  mission focuses on the United Nations' Sustainable Development Goal 3: good health and well-being, under the theme of saving lives through innovation. In fact, its main aim is to facilitate access to blood donation in order to reduce the anxiety linked to the acquisition of a blood bag. This way, people in need, such as the sick, pregnant women, the elderly, can be taken care of more effectively. 
Ntchina allows to create or receive alerts, either as a donor or as a requester. The alerts are issued by a pseudonym and an identification number, within a specific area and with a specific number of donors. Each user has a pseudonym and each request has an ID number that belongs to a patient. When a donor receives an application, they must undergo an initial questionnaire to determine their eligibility. If eligible, they have the option to activate a reminder and a promise of a donation date within 72 hours. Once the donation has been made, the applicant receives confirmation of the donation, and the donor will subsequently be notified that he or she may be able to repeat the donation in the future.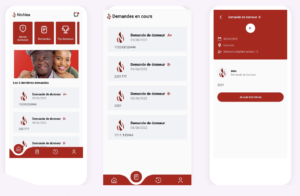 Deployment & Impact
Since its launch on 14 June 2022, Ntchina has been dedicated to building a strong community of donors that seeks to value the strength of human relationships. Additionally, it fosters a sense of belonging to a community and provides aid to the collective while rediscovering the bonds of closeness in a world that has a tendency towards virtuality and individualism. 
Through awareness campaigns and caravans in institutions and churches, Ntchina has approximately 3000 members. The goal is to turn every download into a donation. 
With Ntchina, donors form a community and families, on their part, experience a reduction in the time spent searching for blood resources, enabling efficient care for their loved ones.