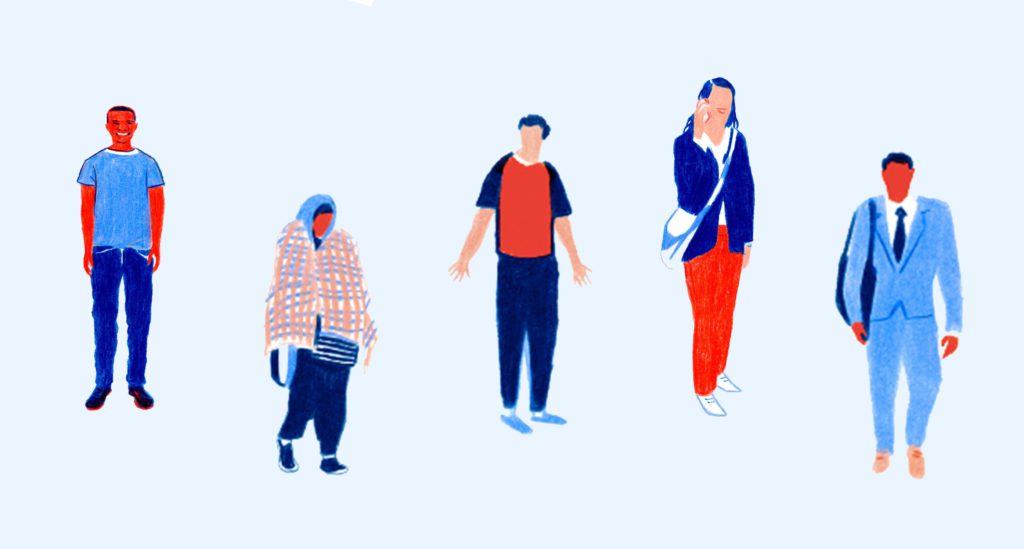 Description
WERO is a recruitment agency that connects refugees with private companies. The aim is to direct refugees to opportunities that match their talents and to enable companies to contribute to their integration through employment while benefiting from their skills.
Context
Today, more than 300,000 refugees live in France. They are men and women who have been granted political asylum in order to be protected from the persecution they faced in their home country. 47,000 people obtained this status in 2018, a 9% increase compared to 2017. 
75% of these people are unemployed in the first year, a social and economic step backwards for almost all of them. More than 40% have high levels of qualifications – minimum bachelor's degree level and an average of ten years of professional experience – and their average age is 35. 
With 200,000 unfilled job vacancies in France, the underestimation of refugees' skills and talents is a great loss of income for French society and its economy.
Technical details & Operations
Founded in 2018, WERO is a recruitment firm specialising in connecting refugees with companies looking for talent that cannot be found elsewhere. It supports both refugees and companies wishing to diversify their recruitment or identify mobile people who meet their requirements in terms of motivation, mobility, commitment, skills and diversity.
WERO therefore connects three types of actors: 
companies looking for talent ;

refugees seeking employment ;

organisations that support refugees and want to optimise their support services. 
WERO & companies
For companies, WERO identifies the profiles corresponding to their recruitment needs and facilitates job interviews and the transfer of information between candidates and companies. 
WERO offers three types of opportunities for refugees depending on their profile:
Training programme

.  The public employment agency supports a company to finance workers' training in order to develop the skills required. WERO has notably benefited from this initiative to train refugees to meet the needs of its partners such as Monoprix, LCL and the French Red Cross (see below). 

Traditional recruitment.

Companies share their professional needs with WERO, which is in charge of suggesting candidates. 

signposting to organisations that provide other support programmes to increase employability (French language, digital, coaching, etc.) 
WERO & refugees looking for work
WERO provides refugee jobseekers with a digital platform in which they can enter their personal information, their career path, their skills and follow the progress of their job search. In addition, regular mailing campaigns and advice from support organisations enable the profiles to be refined. Once the digital platform has been completed, suitable opportunities are directly transferred to them via the WERO platform.
These opportunities mainly include job offers, training courses and other forms of support from organisations. As soon as a refugee has a job interview, WERO trains them to maximise their chances of being recruited. This coaching is carried out in partnership with the organisation that supports the refugee. 
Deployment & Impact
WERO helps companies, refugees and organisations that work with refugees in many ways as described below. 
Advantages for companies
Securing recruitment & increasing retention (retention rate: proportion of employees still working in the company over a given period). According to a recent study, refugee employees have a 15% higher retention rate than non-refugee employees.

Boosting employee growth and engagement. Encouraging employees to create an inclusive environment helps boost performance and team collaboration.

Increasing productivity and the ability to innovate. Inclusive teams increase their innovation potential by 20% and make better business decisions 87% of the time.

Strengthening brand image and reputation. The inclusion of refugee employees strengthens the commitment of current employees as well as improving the attraction of future employees or customers.
Benefits for refugees 
In 2018, WERO helped 300 people to find a job in a French companies (such as Intermarché, Orange, L'Oréal Group) and charities (Action Contre la Faim).
To date, WERO's platform has :
5,000 candidates registered throughout France;

300 support structures throughout France;

More than 20 partner companies, such as IKEA, Monoprix, BNP Paribas, LCL, HSBC, E. Leclerc, Brico Dépôt, Intermarché Group, L'Oréal, Orange, Accenture, Image 7, Actility and Davidson.
Strategic interest of the partnership with the French Red Cross
The partnership with WERO enables the French Red Cross to speed up the professional integration of the people hosted in its facilities. It also allows the French Red Cross to support social workers to identify work opportunities for the refugees and accurately measure the impact of the new roles. 
At the same time, 21 helped WERO construct its platform closely aligning it to the needs of the French Red Cross, to identify new candidates within the French Red Cross facilities and to plan its rollout among other types of vulnerable groups (migrants who have not necessarily been granted asylum, people with disabilities, etc.).
WERO and the French Red Cross are currently building a training programme for care assistants. WERO is leading and coordinating the entire initiative (sourcing candidates, selecting candidates, information meetings, etc.) while the French Red Cross is training participants to take the Nursing Care Assistant Diploma. Successful candidates are then recruited by the French Red Cross.